System note:
We've just completed major service maintenance. If anything is not working, please reach out to Tech Support at
techsupport@sk.lung.ca
and we will investigate.
Buy a Test Kit?
Your test kit will be shipped directly to you from SRC Environmental Analytical Laboratories in Saskatoon.
Have a Test Kit?
You must register your test on this website to receive your results.
After three months, enter your test end date and return it for analysis.
Update your test details and view your results.
During Fall 2019, buy a test through Tackle Radon and be entered to win prizes.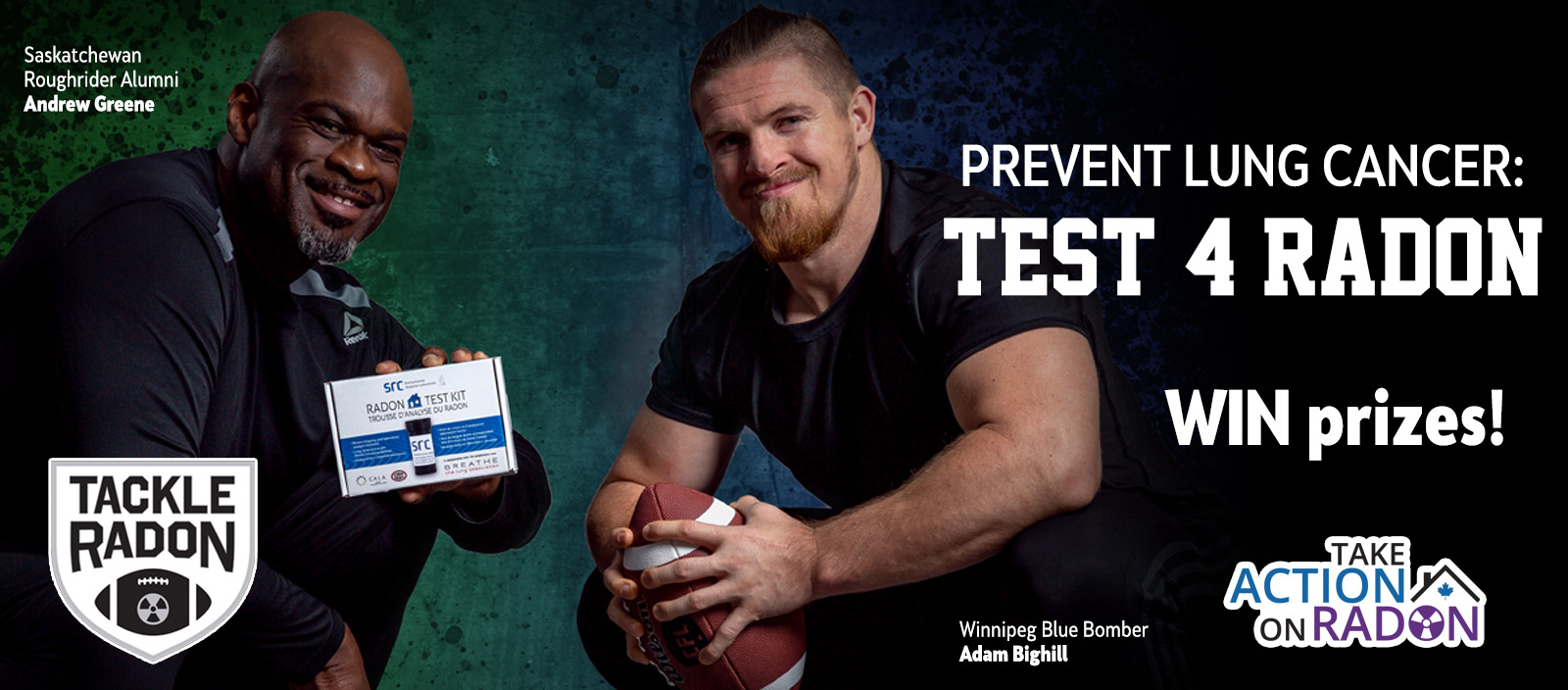 What is Radon?
Radon is the second leading cause of lung cancer. Radon is a radioactive gas that comes from the natural breakdown of uranium. All homes have some level of radon. The question is, how much? You can't see, taste, or smell radon. The only way to know how much radon is in your home is to test for it.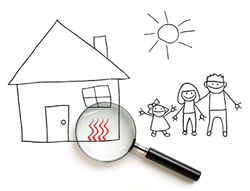 ---
Reduce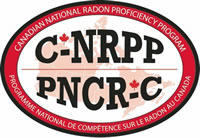 Techniques to lower radon levels are effective and can save lives. Radon levels in most homes can be reduced by more than 80% for about the same cost as other common home repairs such as replacing the furnace or air conditioner.
To help you find the best way to reduce the radon level in your home, find a radon mitigation (reduction) expert who has been certified under the Canadian National Radon Proficiency Program (C-NRPP) today.
---
---